Videos with sound text on TikTok are familiar to those who often access social media TikTok. Some of you must be curious about how to make text into sound on TikTok so you don't have to record it with your own voice.
This method has actually been widely used by Youtubers for several years. So if you view video content on YouTube with a sound that seems stiff, you can be sure that the audio in the video was made using tools , not a real human voice.
Do you know CapCut ? CapCut is a video editing application that you can use to convert text or writing into audio. Are the videos on TikTok edited via CapCut? maybe yes, maybe not.
Because TikTok itself already has a feature that you can use to edit text into sound on TikTok without the need to edit it in a third-party video editing application. The result is no less good and in my opinion it becomes more practical.
The Text to Speech feature plays an important role in converting written text into audio or voice. Is the existing sound produced from TikTok better than CapCut? I myself do not know because I do not really care about it.
So you can just try it yourself to find out the difference between the two. Without going into detail, I will immediately discuss how to easily change text into sound via TikTok before the video is uploaded to TikTok.
But before continuing, have you ever or often experienced your TikTok account being lost and unable to log in ? If so, you can read articles about lost or deleted TikTok accounts that cannot be opened.
How to Add and Turn Text into Sound on TikTok
Step 1: I will give an example starting from after you add a video to TikTok for editing. Immediately you add text by selecting the Text menu
Step 2: Next, please add writing or text according to your needs and desires, then press Done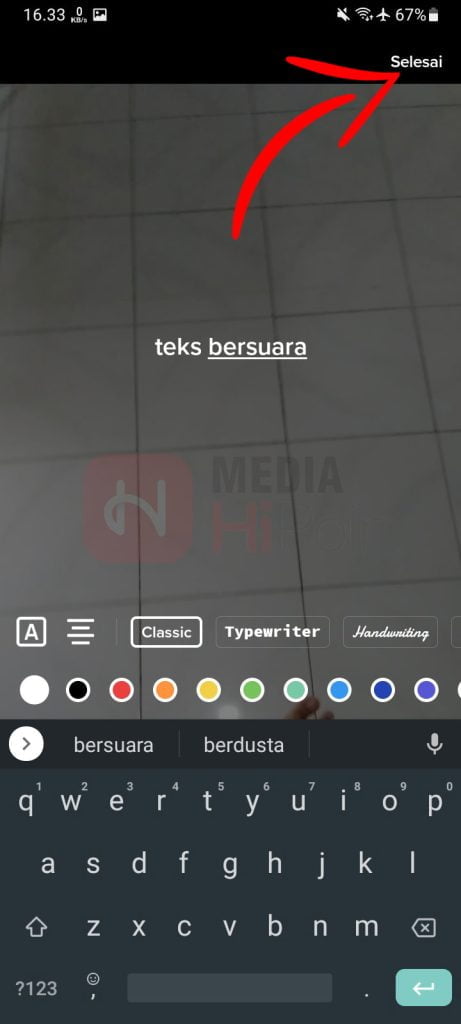 Step 3: After you have successfully added the text, please press the text and select Text-to-speech to change the text to voice
Step 4: Successfully create a TikTok audio sound from the text you added. For example, if you want to remove the sound, you can select Cancel so that the text has no sound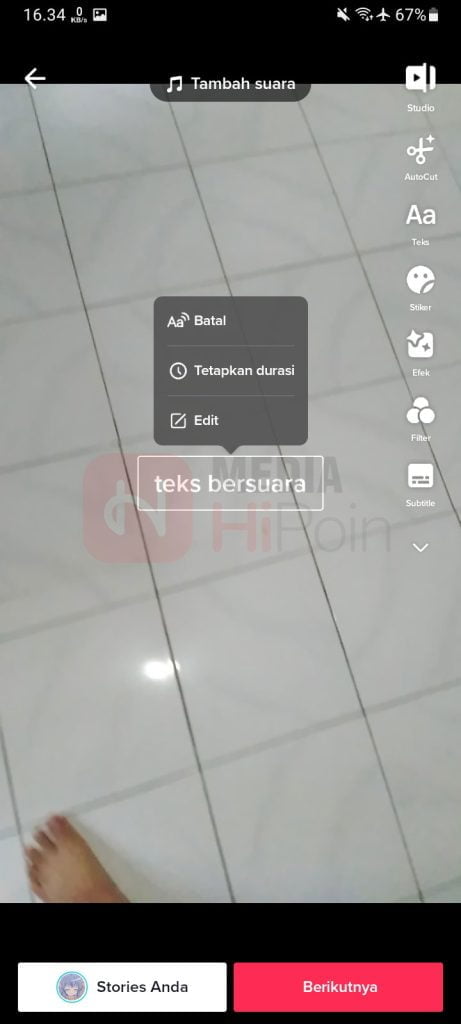 Because this is a built-in feature of TikTok, you don't have to worry about copyrights or your TikTok videos won't be popular because they use artificial audio. TikTok provides this feature for TikTok users to take advantage of.
Making text into sound on TikTok is usually found in TikTok or VT videos that discuss tutorials. Apart from that, there are also many random videos that use sound from text so that the TikTok videos are even more interesting.
That's all I can discuss this time regarding how to edit and make text into sound on TikTok. Before I end, if you want to see archives on Instagram, you can read the article about all archived posts and stories on your Instagram account.